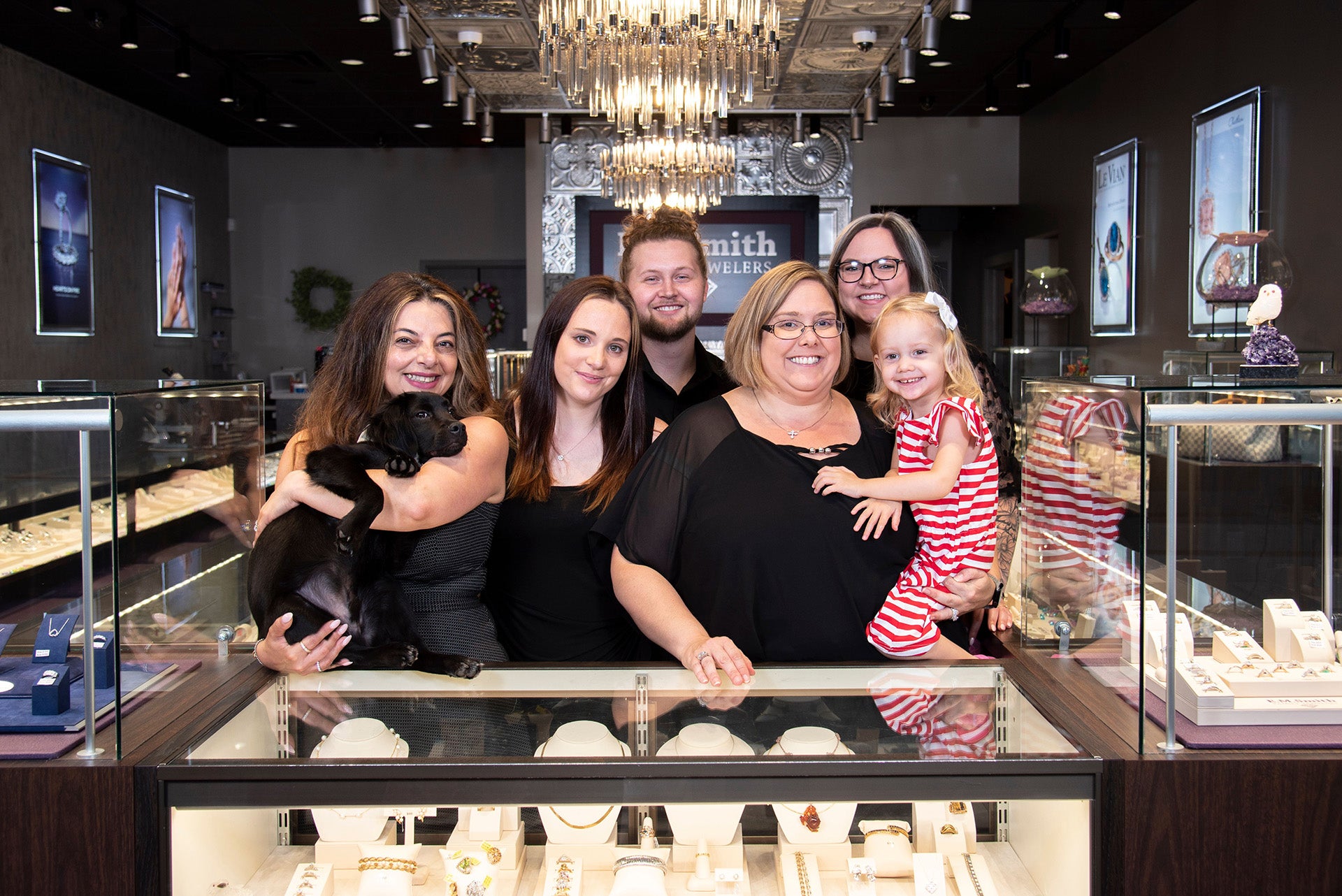 Why E.M. Smith Family Jewelers?
At E.M. Smith it's all about knowing the people behind the jewelry. Your memorable occasions and special milestones are as precious to us as they are to you. We're here for everyone, and for every special moment you share. This is what drives us and inspires us. We're here to make your moments shine, to honor your love and relationships, and to serve this wonderful community with honesty and integrity, as we have for over 75 years. That's our promise. And our commitment to you is baked into every fresh cookie and cup of coffee we serve, poured into every friendship we build and wrapped into every timeless treasure from our store. 
Because at E.M. Smith Family Jewelers we're here for you, and we'll be here for Every Moment.