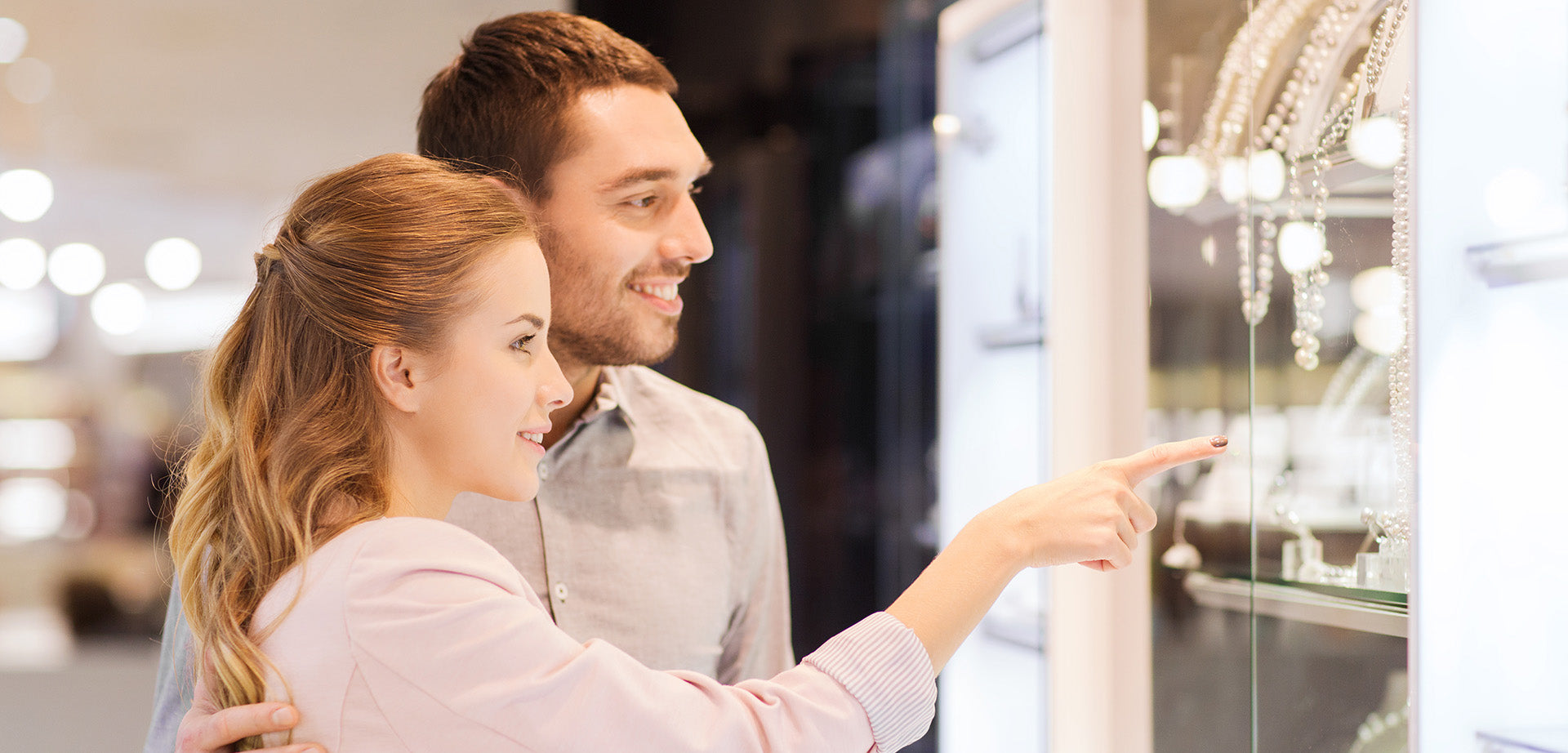 Some Helpful Insights on Buying an Engagement Ring
Thank you for requesting our Engagement Ring Buyers Kit. Getting engaged is an exciting time and a momentous occasion. We hope the enclosed resources are helpful in making your engagement ring decision. In addition to this letter, the kit includes information you should know regarding laboratory grading reports and lab-grown diamonds: two topics that are very important and relevant to your buying decision. 
At E.M. Smith, we want you to be as informed as possible as you shop for an engagement ring. There are lots of places that sell jewelry, and where you shop can make all the difference. I strongly urge you to steer clear of the large jewelry chains and big box jewelers. They generally deal in lower quality and over-emphasize their "discounts" and financing (at extremely high interest rates).
I also caution you to avoid internet dealers. The internet is a great place to gather helpful information, but spending thousands of dollars online is a huge risk because you really can't know what the diamond looks like in person. Two diamonds that have exactly the same weight, color and clarity grade can look entirely different from one another.
The reason for that low price online will likely become obvious when you actually lay eyes on the diamond, and that internet dealer may be banking on the fact that you will settle instead of going through the hassle of making a return.
We've worked with thousands of couples over the 70+ years we've been in business, most often assisting them in the process of shopping for a ring. But unfortunately, we've dealt with other couples after they purchased their ring elsewhere only to discover that the ring was not what it was represented to be. Or after they discovered that they were given bad advice or erroneous information.
We hate to deliver bad news…because the purchase of an engagement ring should be a wonderful experience with no regrets. Remember, a lifetime is a long time to live with a mistake, and that diamond will be with you and your spouse forever.
If you find this information helpful, and you're interested in shopping for your engagement ring at a local, family-owned jewelry store, we'd love the opportunity to earn your trust and your business. As an added bonus, I've enclosed a special gift certificate. 
All the best,